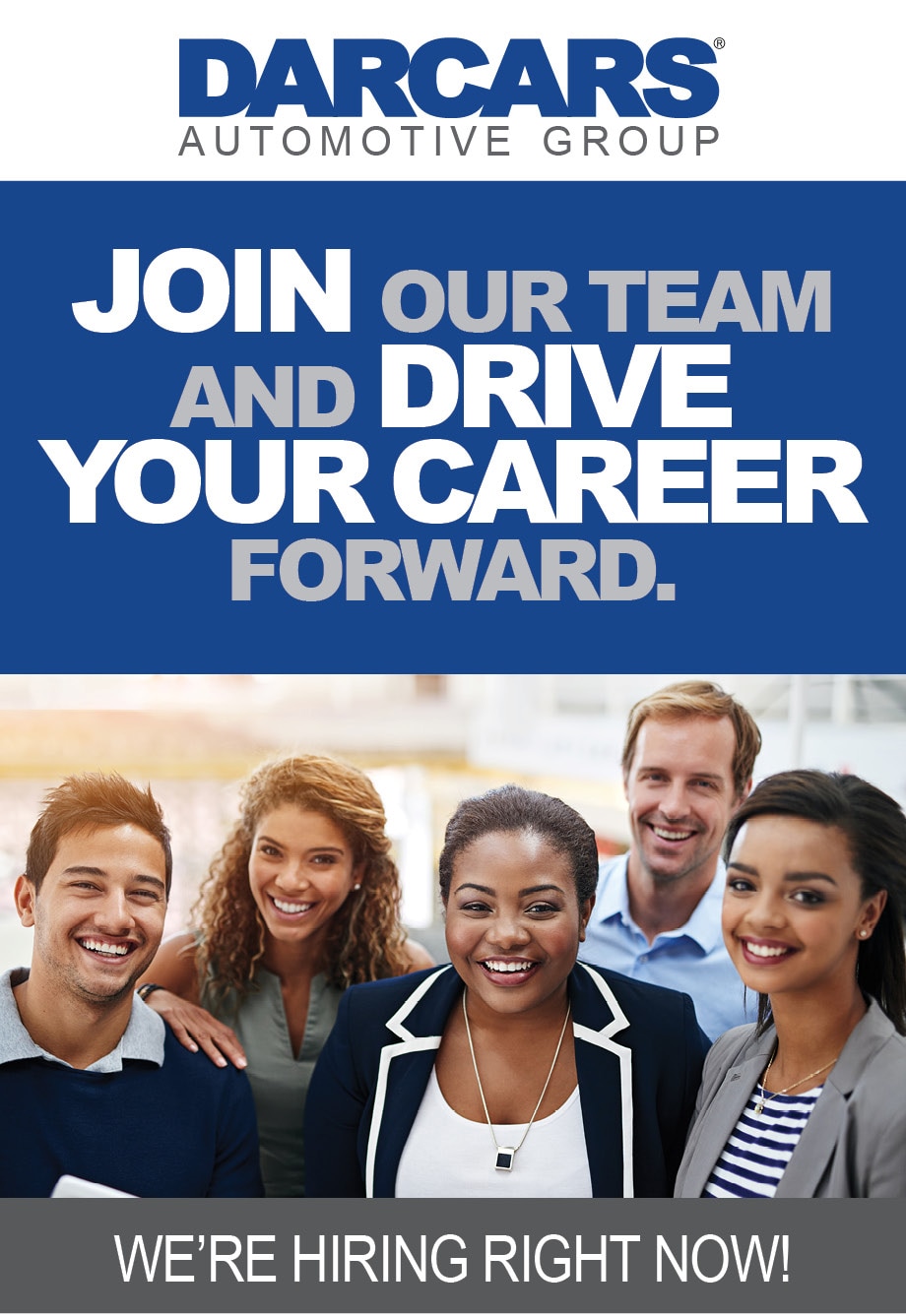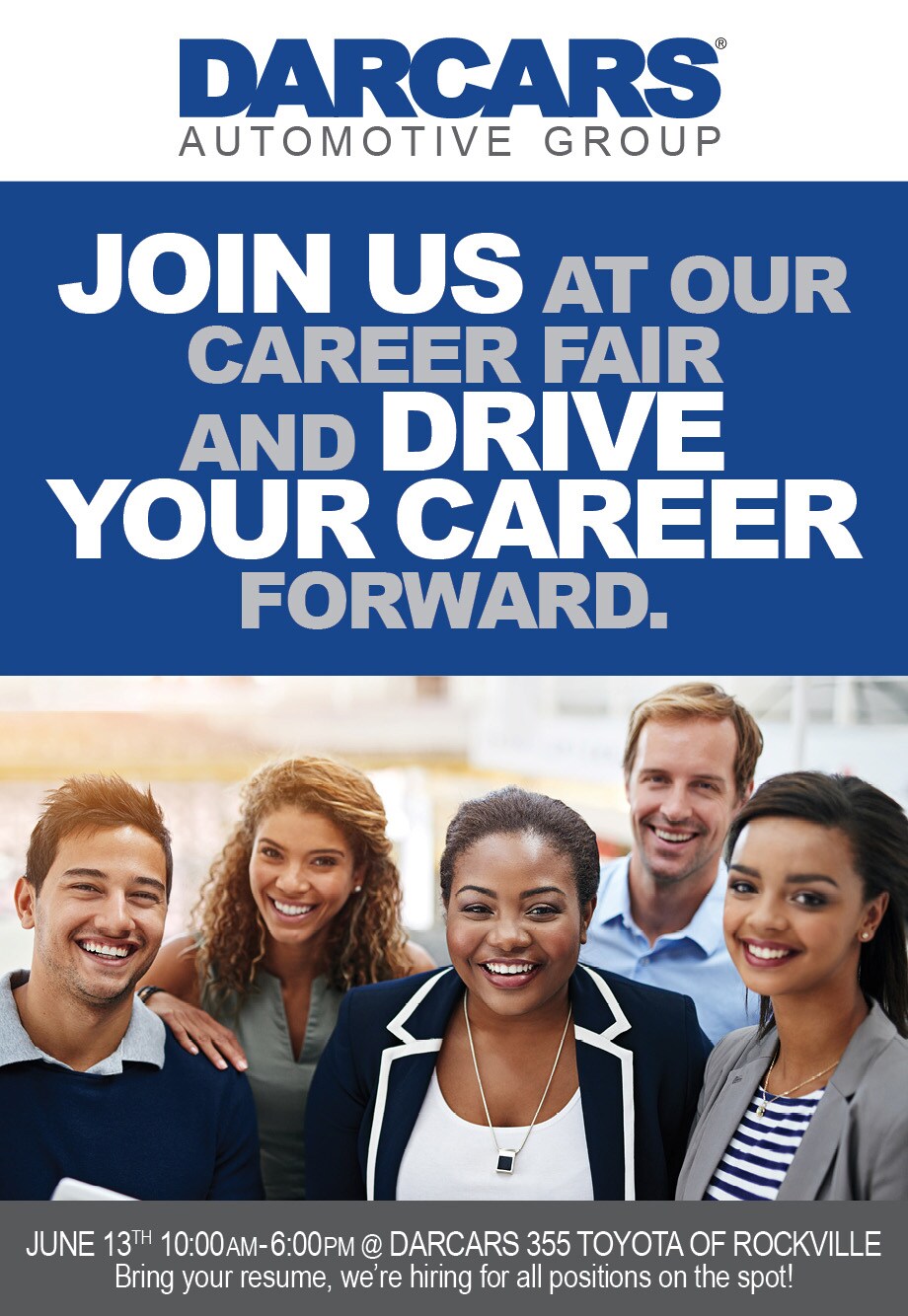 At DARCARS, we're leading the way in the auto industry and making your job search super easy. Find out about all of our career growth opportunities in finance, accounting, marketing, sales and service.
Apply Now
Come Work With Us
The automotive industry is a different space...sometimes it's like outer space. Car-buying has been compared to a trip to the dentist's office-necessary, but totally nothing to write home about. DARCARS is changing that…
We sell cars. And we service cars. And we strategize about how best to sell and service cars. Yep, we do cars, but at our core, we're a good company that cares about our people: customers, employees and the community. There are plenty of career opportunities for the humble, hungry, and smart. Apart from being community business partners we want to be local community members, which is why the DARCARS Automotive Group is committed to returning the trust you have placed in us by volunteering in the communities we live and raise our families within. If you are interested in being part of team which offers career opportunities, along with opportunities to provide a positive impact within the community, think about applying today!

Find Your Next Career Opportunity at DARCARS Automotive
At DARCARS Automotive, we're looking for talented, hard-working people to join our team. We have a number of job openings available, and one of them could be a wonderful next step in your career.
On this page, you'll find a variety of job opportunities in the Washington DC area. This includes all kinds of jobs in Maryland and Virginia, across our various dealership locations. You can find career opportunities in sales, auto service, finance and more. Feel free to check out our current openings to find the one that's right for you, and then apply right here on our website.
Why should you consider working at a DARCARS dealership? DARCARS Automotive Group is a family-owned and operated business that cares about its employees. We are dedicated to your success and we offer competitive pay and benefits that we think you'll appreciate. We currently have more than 400 team members with over ten years of service, so as you can see, this is the type of place where employees like to stick around. We have a variety of locations in the Washington DC area, with all kinds of opportunities for growth throughout Virginia and Maryland.
Feel free to take a look at the career opportunities that are currently available with the DARCARS Automotive Group to see if there's an opening that could be right for you. We hope to hear from you soon!