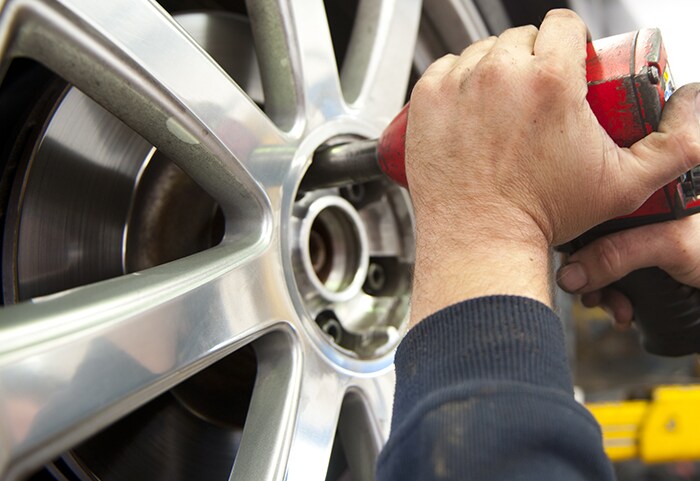 DARCARS Automotive Service Centers Can Take Care of Your Washington DC Brake Service Needs
Brake service is an important part of keeping your car in shape so you can enjoy a safe ride. At DARCARS Automotive, we can take care of your Washington DC area brake repair, service and inspection needs.
We have a number of service locations in the DC area, where you can get excellent brake service we can quickly inspect your brakes and let you know what condition they're in, then take care of any service or repairs they may need to stay in great shape.
Brake Service FAQ
How often do brake pads need to be replaced? What about rotors? Brake pads can last 30,000-70,000 miles, depending on driving habits and conditions. Brake rotors can often last twice as long as brake pads.
What are the signs that my brakes are in need of replacement? If you notice these warning signs, it may be time for a brake replacement or repair:

You hear a squealing or screeching sound when applying the brakes.
The brakes make a grinding or growling sound when applied.
Your vehicle pulls to one side while braking.
The brake pedal pulsates or vibrates when applied.
It takes a long time for your car to slow down or stop.
The brake pedal sinks to the floor.

Where can I get brake service near me? DARCARS Automotive service centers can take care of your Washington DC brake service needs. We have a number of locations in Maryland and Virginia, serving Washington DC, where our technicians can take care of all your brake service needs.