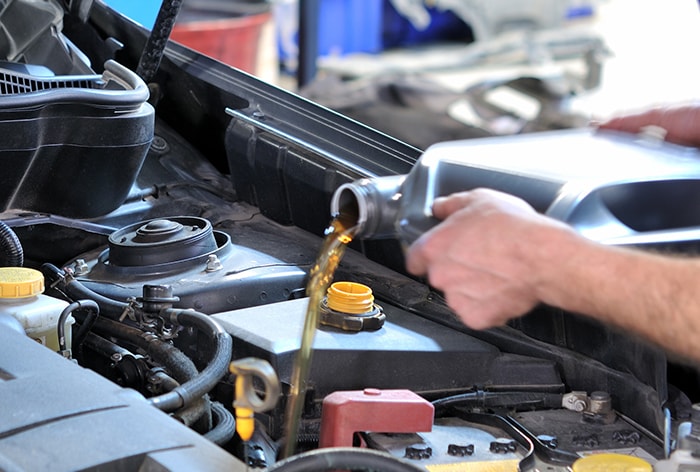 Visit a DARCARS Service Center for an Oil Change Near Washington DC
If your car is in need of an oil change near Washington DC, then you've come to the right place. DARCARS Automotive has a number of dealerships serving DC, Maryland and Virginia, where we can take care of all your auto service needs, including oil changes.
We have top-notch service centers where our skilled technicians can give your car the care it needs to stay in great shape. Most DARCARS locations also offer an Express Maintenance program, which allows you to get a quick oil change with no appointment necessary.
Oil Change FAQ
Why does my car need oil changes? Oil lubricates your engine, protecting it from friction and heat. Over time, it can lose its protective quality, gather debris or start to break down, which can harm your engine. So it's important to change that oil regularly.
How often should I get an oil change? Many technicians recommend changing your oil every six months or 5,000 miles. But that number may change depending on your vehicle, your driving habits and the conditions you drive in. Check your owner's manual and talk to your technician to find out what's best for your car.
How can I tell if my motor oil is bad? Check your oil using the dipstick. The oil should be thin, light brown and free of debris. If it's thick, dark or full of debris, your oil is bad and needs to be replaced right away.
Where can I get an oil change near me? At DARCARS Automotive service centers, we can take care of your Washington DC oil change needs. We have a number of locations in Maryland and Virginia, serving the Washington DC area, where you can get the oil change and other service your car needs.